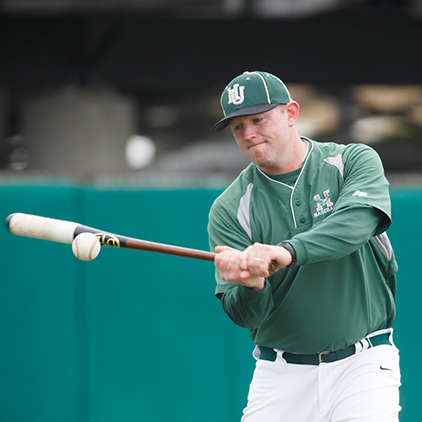 Jason Harvey
baseball Coach
Read More
Jason, a Maine baseball legend, is the former head baseball coach at Husson University. There he was the winningest coach in program history, finishing with a 284-222 (.561) overall record in 12 total seasons (2008- 19).
While at Husson, Jason built the program into one of the most successful programs in the Division III. His accomplishments include 2 regular season titles, 5 conference championships, 2 NCAA National Tournament appearances, among many others.
Before his coaching career, Jason was an extremely successful athlete. He was a 4-year starting short stop at Husson and The University of Maine, including 2 years as a captain. At Husson, the three-time All-Conference shortstop was one of the greatest all-round players to wear a Husson uniform, setting numerous school records as a three-year starter for the Husson baseball program, while posting lofty career numbers with a .378 (145-384) average, 109 runs, 33 doubles, 12 triples, 11 home runs, and 104 RBI over 107 contests.
Harvey was inducted into the Husson Sports Hall of Fame as a three-sport athlete on November 30, 2012 (Baseball, Basketball, and Golf).
Currently, Jason is the Director of Baseball at Sluggers, where he is in charge of our travel baseball operation, along with overseeing all baseball related duties. He also provides one on one instruction, coaches at clinics, and coaches a travel team.